When:
September 7, 2017 @ 3:00 pm – September 11, 2017 @ 2:00 pm
2017-09-07T15:00:00-07:00
2017-09-11T14:00:00-07:00
Rekhit Kajara Nia Yaa Nebthet (Rasekhi Healing Arts Temple) is coming back to Sedona this September for, A Gathering of Healers retreat. This unique event for Healers of African decent is a place for you to commune and relax.  If you are a care giver, a professional in community or personal care, an energy healer / teacher. This retreat is time for you to take care of you. There is a informational call on Wednesday. Please join us if you are interested. To Register for this call: CLICK HERE!
I am a guest facilitator / Channel for this four-day sojourn.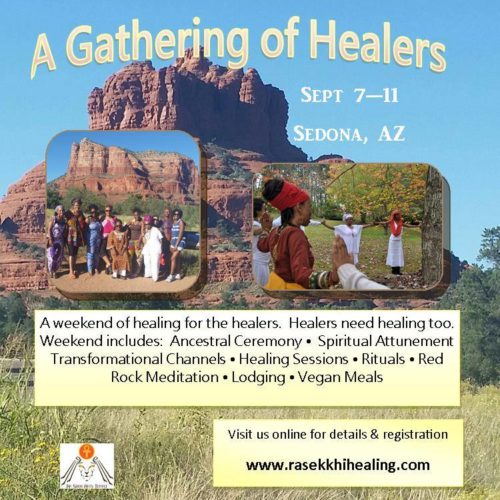 We will visit Sedona and its beautiful healing energy.  Celebrate your journey as a Healer and caregiver.  Bestow some TLC on each other as we restore, regenerate and rejuvenate.
To Register for this call: CLICK HERE!
To Register for the Retreat:  CLICK HERE!