Where to buy my art.  Xanadu Galley

About Mercedes Warrick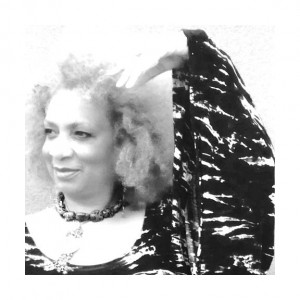 Mercedes Warrick is a spiritual intuitive, teacher and author.  She has written two healing systems.  The Soul Inspired Tune Up® and Visionscapes®.  Her art began to emerge through her in 2012 when she unexpectedly painted a piece at an afternoon workshop that she thought was quite good.
"It was a pleasant way to spend a couple of hours in the afternoon. I left the workshop and bought a frame to hang my painting up that evening."
Her friend, Leah Young (Executive Director, The Art of Women Foundation) arrived a few weeks later with two canvases, brushes and coupons.  "I have been painting ever since."
Her work comes through Spirit.  In Spirit and through Spirit each painting has emerged.  I have not really wanted to be in the business of art.  This series of four paintings is allowing me to bring all of the elements of my spiritual work together.
"I am very excited about the conversations that are coming forth, the voices that are breaking their silence and the courage of women telling their stories."
Mercedes' art credits include:
The Gallery of Contemporary Art in Laguna Beach, California .  Recently, The Emergence was juried into the Women's Work Symposium and Exhibition at The Tarnoff Gallery in Pecos, New Mexico.  She was a featured artist and presenter at the first, Art of Women Showcase and Exhibit held in Las Vegas, Nevada.
Her artwork can be viewed and purchased online at:
Xanandu Gallery of Scottsdale, Arizona :  
For More Information:
Visit:  www.MercedesWarrick.com
Connect with Mercedes:
FaceBook:   www.facebook.com/mercedes.warrick
As One Womb:  https://www.facebook.com/asonewomb
LinkedIn:    www.linkedin.com/in/mercedeswarrick
Twitter:       https://twitter.com/MercedesWarrick
YouTube:    https://www.youtube.com/user/mwarrick2858
Email:          Mercedes@MercedesWarrick.com
Phone:         (702) 348-8800
Mercedes conducts art and spiritual retreats, channels and healing sessions.
Mercedes was awarded a professional development grant in June 2015.  Please click on The Nevada Arts Council logo to see the incredible work and support NAC is providing for Nevada Artists, Professional Associations and Non Profits.  NAC is keeping NEVADA beautiful through our rich arts culture!  Let's keep the arts vibrant and sustainable in our State!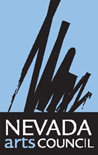 http://nac.nevadaculture.org/index3695.html?option=com_content&view=article&id=1886&Itemid=459
Living in the Zone of The Imperceptible
In August 2012 I was writing in my journal when my hand started moving through "Spirit."
"Your work will be artistic and creative"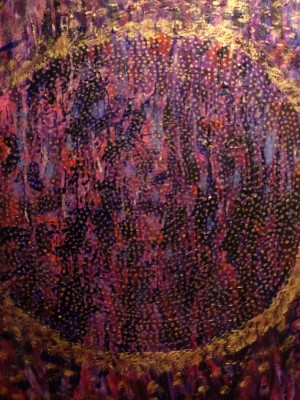 "It brings beauty and insight into the world"
" I AM Spirit.  I AM Spirit's Voice.  Inspiration flows through me."
"What is coming is beyond your perception and ability to believe."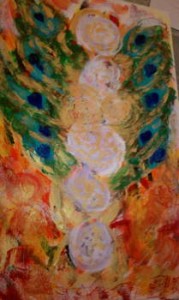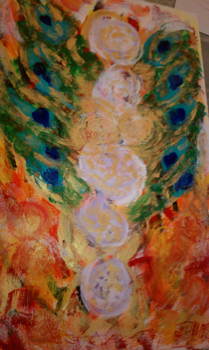 I AM a spiritual intuitive.  I began painting very surreptitiously in October of 2012 after attending a workshop.  It was a girlfriend outing.  My friend is in university studying fine arts.  When the workshop came up I said, "Let's go!"  That fateful afternoon was my first experience with the peace and joy that painting brings to me.  This experience changed my life.  Each painting is truly a Visionscape of the inner sight gifted to me by Holy Spirit.  I pray and meditate over each canvas prior to the first brush stroke.
Now I paint In Spirit.
Inspired inner reflections.
Portraits of energy I call Visionscapes®.
Commissioned pieces of unique artwork created through Spirit for you. I become synchronized with your inner energy.  Hopes, dreams, desires come forward and at times the Visionscape represents a deeper more reflective view, a soul deep awareness.
For more information or to inquired about my original pieces contact me at (702) 348-8800.
Hear the In Spirit Channel The Peace Prayer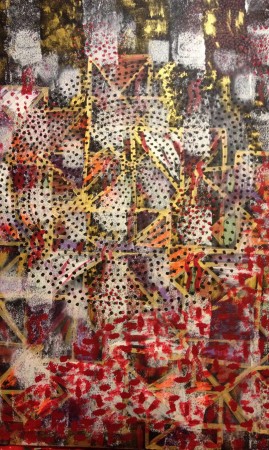 Featured Limited Editions available for purchase:
18″ x 24″ Giclee reproductions on gallery quality canvas
The Peace Prayer Series
Three paintings that took me to a place that I had never been before deep, caring, loving, honest, as Spirit leads and teaches.
One Peace – Spirit Wisdom –
Peace Begins with Me. Whether we lead nations or families, communities or households we are one. We all bleed red blood.  We all have soul.  We are spirt essence. There is a gold light within us and it weaves the fabric of humanity. This matrix is the peace within us.
One Love – Spirit Wisdom –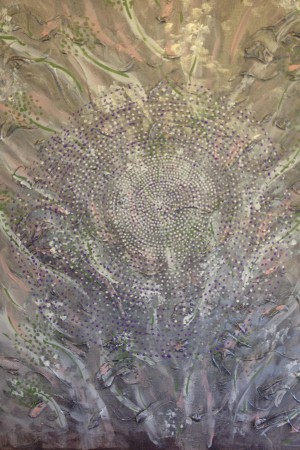 May one love radiate across the generations so that our collective DNA melds into a love that replicates over and over again with every breath we take across all time and space.
Receive announcements, event, release dates and other news join my on-line community by clicking HERE  
One Humanity – Spirit Wisdom –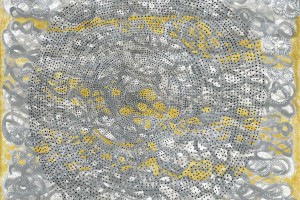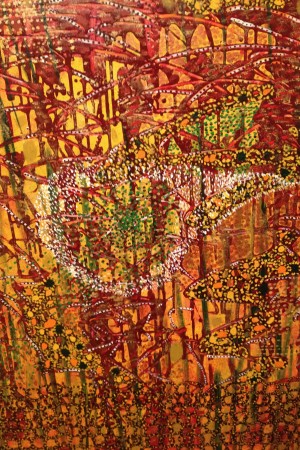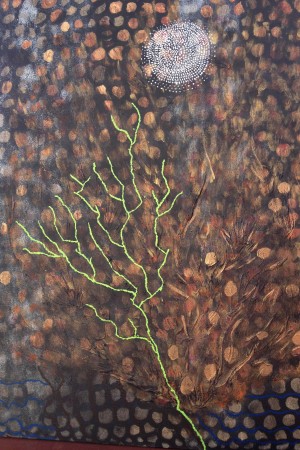 Creation: The Inflowing of God Series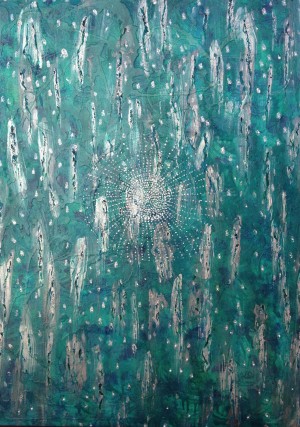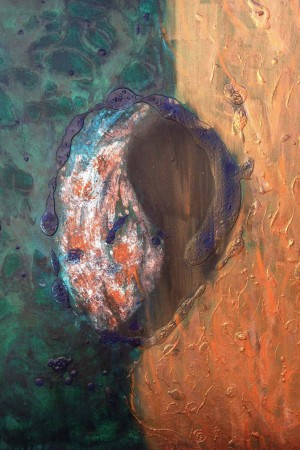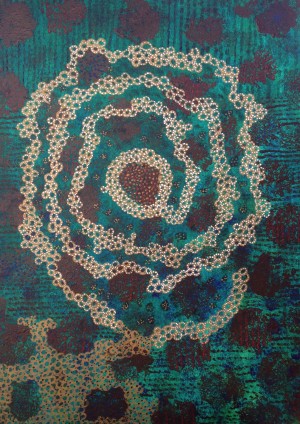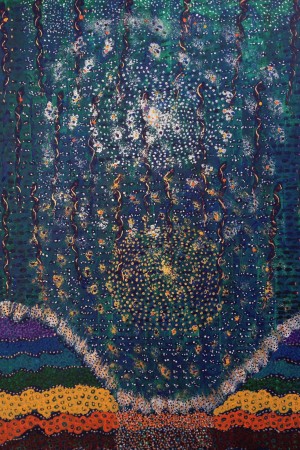 In Galley:  Breath – by Breath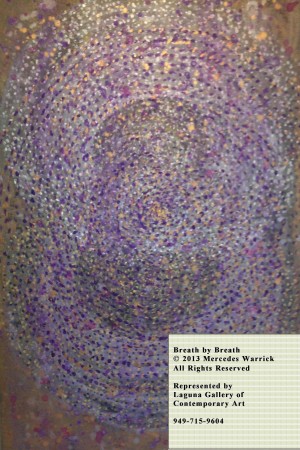 Represented by: Laguna Gallery of Contemporary Arts
Contact Number:  949-715-9604
 CLICK HERE to see more art –  Prints & Limited Editions
Mercedes Warrick
mercedes@mercedeswarrick.com
(702) 348-8800