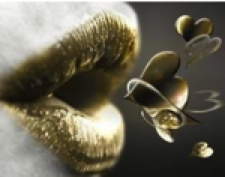 CHANNELING & SPIRITUAL TEACHING
THERE IS NO VIDEO OR AUDIO RECORDINGS ALLOWED OF PRIVATE SESSIONS.  BRING NOTE PAPER AND BE PREPARED TO TAKE NOTES.
WISDOM CHANNELS are usually between 75 and 90 minutes in length.  These sessions typically involve some spiritual teaching and guidance through the channel.  Please be prepared with a notebook and have any questions that you may have written down.  Be forewarned.  This is a pure Channel. The teachings will be truth filled.  The Channel can be frank and communicates universal law and spiritual principle.  $225.00
IN SPIRIT CHANNELING, CLICK HERE TO PAY
Just need a question explored:  TRY AN INSIGHT CHANNEL
Approximately 45 minutes for $125.00
ENERGY HEALING & TRANSFORMATION
Reiki Infusions  are distance or in person Reiki sessions that are designed to facilitate transformational shifts through relaxation. These sessions can be like experiencing a spiritual spa – relax, renew, rejuvenate. Or, if you have something that requires a shift, the state of relaxation supports healing, insight and renewal.  The session time is 60 minutes in length. $99.00.
REIKI INFUSION PRIVATE SESSION
You can customize a group experience within your home, business or community organization.  In person or via the phone.  Create an supportive environment that has a spiritual foundation for manifestation and achievement. For more information email me at Mercedes@MercedesWarrick.com
Spiritual Transformations are 60 to 90 minutes in length and are usually designed around your personal needs.
$189.00 / hour         $225.00 / 90 minutes
Realigning to peace can contribute to a feeling of overall well being,  help with seeing a different point of view, bring clarity, move you forward and "tune up" your natural intuitive instinct. Retreats include a combination of breathing, meditation or prayer and energy alignment (Reiki or Theta Healing).  I mentor and teach every session, In Channel.  My gift of intuition, inspiration and insight makes each experience unique.
SPIRITUAL TRANSFORMATIONS 60 minutes, CLICK HERE TO PAY
SPIRITUAL TRANSFORMATIONS 90 minutes, CLICK HERE TO PAY
SAVE 10% TO 20% BY BOOKING MULTIPLE SESSIONS
Minimum three sessions to complete over
30 days (one 90 minute session per week @ $150/session)
3 Weeks of Spiritual Transformations
3 months (one 90 minute session per month @ $165/session).
3 1/month Sessions of Spiritual Transformations
Your full payment is due 48 hours before your first session. Phone or Live sessions at the location of my office (when available).  Your study materials are not included and there may be an additional fee. Must have completed orientation session.
OTHER INTUITIVE SERVICES OFFERED
Business Energetics: is a strategic and energizing discussion about your business and its environment and its energy system.  We will discuss shifts and strategies to bring it into harmonious alignment with your profit, people, planet initiatives and outcomes. BUSINESS ENERGETICS, CLICK HERE TO PAY FOR YOUR SESSION
If you would like to have a personal retreat on The Energetic Physiology of Your Business….. You Can!
8 – 60 minute teleconference sessions are $1,299.00
CLICK HERE TO RESERVE YOUR SESSION
All sessions are conducted over the phone or via video conference.  You in your home/location.  Me in Las Vegas.
OTHER SERVICES OFFERED
Private Channeling Session
PERSONAL RETREATS:  60: $189.00
Multiple Session Rate:  4 / One (1)  hour sessions for $450.00
PERSONAL RETREATS  FULL DAY WITH PRE WORK:  $1,299.00
The Energetic Divorce , The Soul Inspired Tune Up (Spiritual Hygiene) or Visionscape (Visualization, Art & Meditation) Personal Retreats
CLICK HERE TO PAY
**********************************************************
PLEASE…
1. pay for your session.  Click on the purple box in each section.
2. then call (702) 348-8800 for an appointment.
Thank You!
*********************************************************
Mercedes Warrick,does not dispense medical advice or prescribe the use of any technique as a form of treatment for physical, mental, emotional or medical problems. The intent of the author is only to offer information of a general nature to help you in your quest for emotional and spiritual well-being. In the event that you use any of the information in any of her printed materials, books, energy sessions or channels for yourself, which is your constitutional right, the Mercedes, nor your associates or publisher assume no responsibility for your actions.
All sessions are conducted over the phone.  You in your home/location.  Me in Las Vegas.
Please note:  you are paying for the time or amount of time for your appointment.  There is no  guarantee of outcomes intended or implied.
For more information:  See Notices