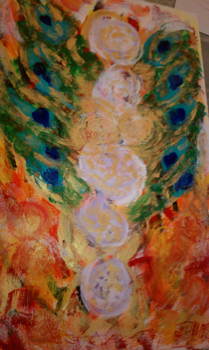 VISIONSCAPE®
THE ART OF INTUITIVE DAYDREAMING
Take your Self into your inner world of imagination and insight.  It is a living tool that you can use everyday to be in love alignment and to design your actions, thoughts and desires from a place of loving intention.
Bring your inner sight, dreams and  intuitive knowing into the here and now through art and words.
View THE GALLERY of my Visionscape Art: CLICK HERE
View my Visionscape Cards:  CLICK HERE
For more information about scheduling a Visionscape Consultation: CLICK HERE
To read an excerpt from The Visionscape Edition of The Soul Inspired Tune Up Visionscape-Excerpt
The Soul Inspired Tune Up's Visionscape Edition is a personal renaissance ~ an intuition based spiritual journey for  renewal and rejuvenation.  This process focuses on bringing LOVE into every aspect of your life, everyday in every way it energizes LOVE 365!